Insulation Installation
Home Insulation Installation Services in Bryan/College Station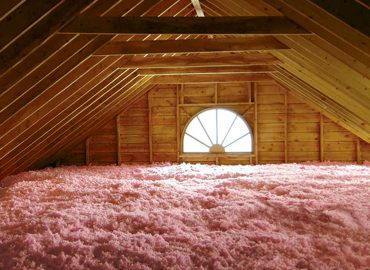 Without proper insulation in your home you run the risk of losing heat and cool air at an exaggerated rate. R.M. Mullinix, an Owens Corning partner, offers professional insulation services that will help you save money on your home energy bill.
Insulation Installation – Investing in proper home insulation can save you anywhere from 10 to 30 percent on your monthly energy bills. R.M. Mullinix can install installation throughout your home or office, from the basement to the attic.
Blown In Insulation Installation – A great insulation option is blown in. Blow in insulation fills the tiniest gaps and works around obstructions that may otherwise let air out. It is the best method of completely sealing an area.
On a budget? Don't worry! We offer financing options (with approved credit).
By combining top quality service with environmentally friendly products you can count on R.M. Mullinix Air Conditioning & Heating to ensure that your home is filled with safe to breathe, temperate air that is comfortable to reside in. To learn more about or Bryan/College Station air quality solution call 979-822-4079 to speak with a member of our friendly team.